Custom Jewelry in Macon and Centerville, GA
Forever Diamonds
At Forever Diamonds, we understand the reason for being exclusive. We also understand that you may have a special design in mind, and are proud to offer you exceptional custom jewelry options. That means you can rest assured knowing you won't have to compromise on all the aspects you want included in your piece, and that our sales consultants and designers will do everything it takes to make your dream ring or jewelry piece a reality.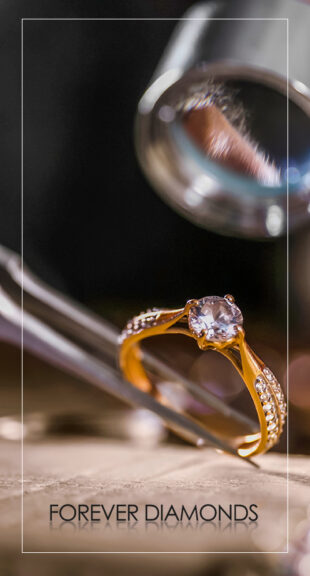 The Custom Jewelry Process
Forever Diamonds is one of the leading providers of customized diamond jewelry, offering an unparalleled experience in creating unique pieces that signify personal style and individuality. The company's custom design approach ensures that clients get exactly what they want in a piece of jewelry.

Whether it's an engagement ring, anniversary band, or necklace, Forever Diamonds offers an extensive selection of diamonds to choose from. These can be cut, polished, and set using the latest technologies, resulting in exquisite creations that are both elegant and timeless.

Forever Diamonds is committed to providing exceptional customer service, and their team of experienced designers will work closely with customers to bring to life their ideas, and to create pieces that hold deep meaning and symbolism.

Overall, if you're looking for a jeweler who can capture your vision and imagination when it comes to diamond jewelry, Forever Diamonds is the ideal choice. With their attention to detail, exquisite designs, and exceptional customer service, you can be confident that you are getting the best when you choose Forever Diamonds for your custom diamond jewelry needs.