What are Lab Grown Diamonds?
Forever Diamonds lab grown diamonds are certified by the International Gemological Institute (IGI). The IGI gives an accurate assessment of a diamond's cut, color, clarity and carat weight, according to strict international standards. IGI is the largest organization of its kind, operating in laboratories around the world grading jewelry, natural diamonds, lab-grown diamonds and gemstones.
Frequently Asked Questions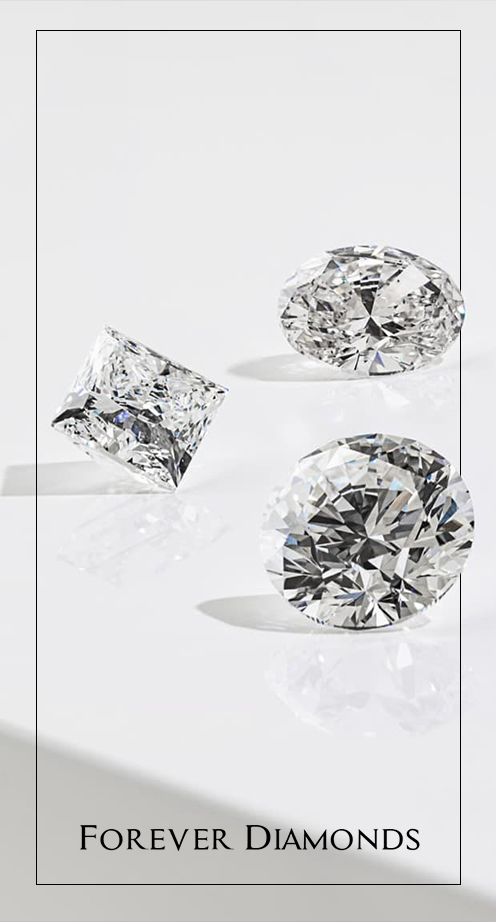 Both natural diamonds and lab-grown diamonds can be cut in the same way. The physical and optical properties of natural and lab-grown diamonds are virtually identical, so they can both be cut using the same standards and techniques to achieve a desired shape and brilliance. In fact, many diamond cutters have specialized in cutting lab-grown diamonds because of the increasing popularity of this market. The only difference may be a slight variation in the hardness, which can be compensated by the use of different cutting tools. However, the price of natural and lab-grown diamonds varies significantly due to the difference in their origin, which means that natural diamonds still represent a premium product in the diamond market.